1991
Suzanne Gagnon and chef Daniel Vézina open the very first Laurie Raphaël restaurant. Their mission is to develop, together with local producers and artisans, a rich cuisine celebrating the Quebec terroir.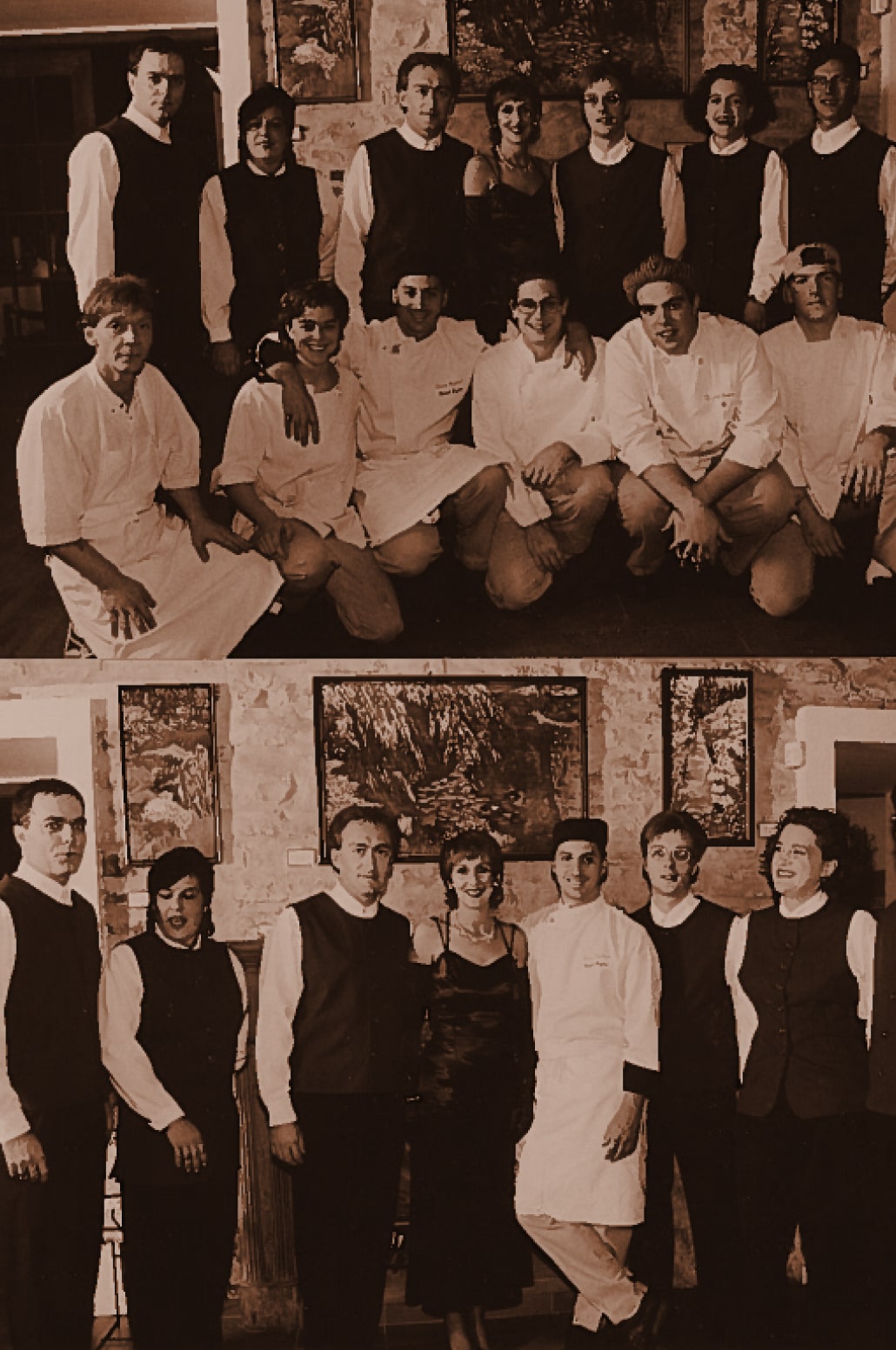 1996
Building on their immediate success, the two partners aim for longevity and acquire their current space on Dalhousie Street. Daniel begins his media career and discovers his great talent as a communicator. His participation in several television shows allows him to share his culinary values and his feeling of belonging to the Quebec region with more and more viewers.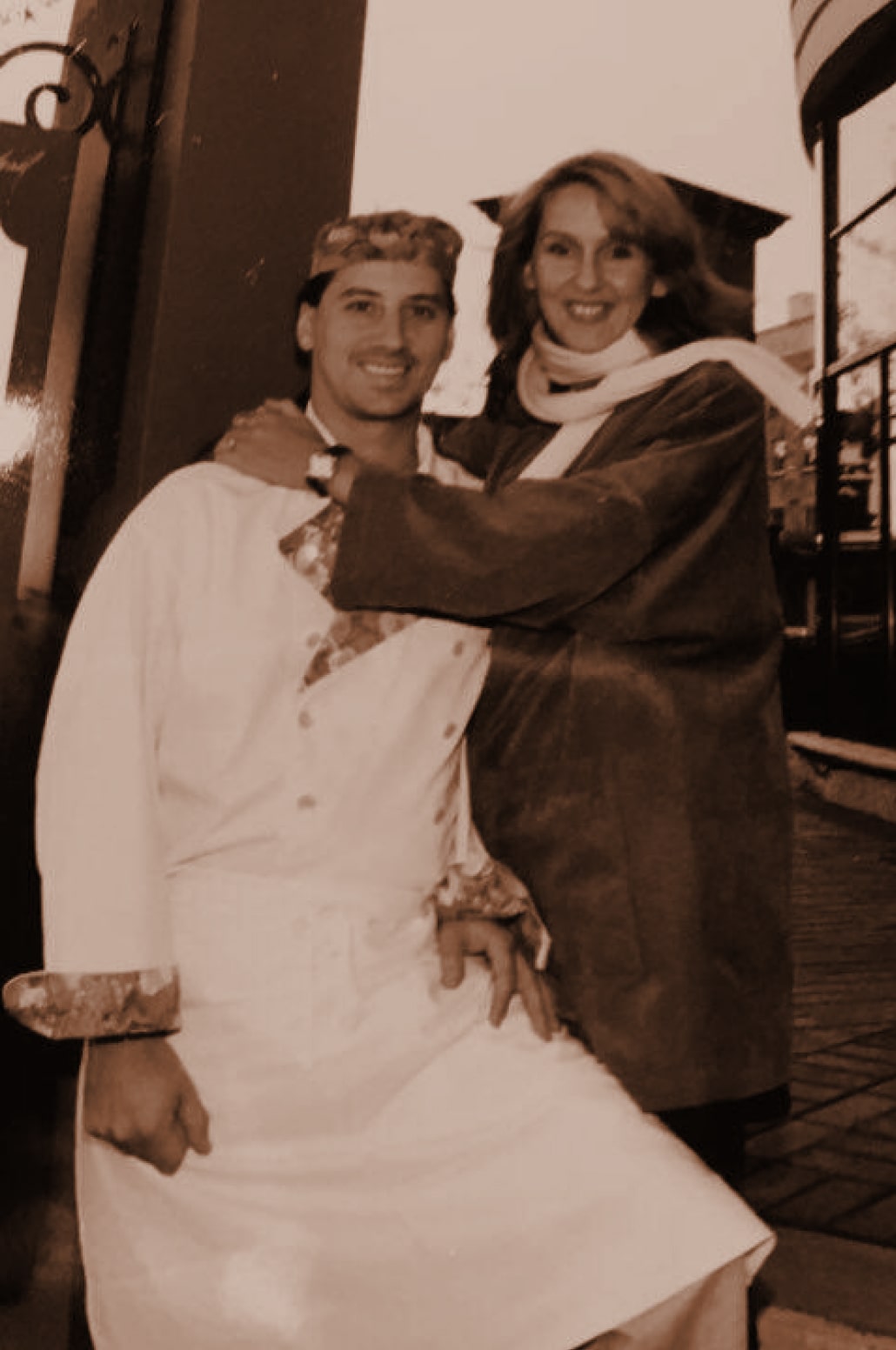 2005
A new stage is reached with the transformation of Laurie Raphaël into a restaurant-workshop boutique. In addition to the chic gourmet restaurant, the space created by Quebec artisans and designers offers the opportunity to take cooking classes with Daniel Vézina or to purchase homemade products.
2008
Laurie Raphaël's fame goes beyond Quebec, and the table is set for a new adventure: a second Laurie Raphaël is born, in the magnificent Montreal establishment of the Germain Hotels group. This association between two flagships of Quebec entrepreneurship is an instant success, and begins a lasting business relationship.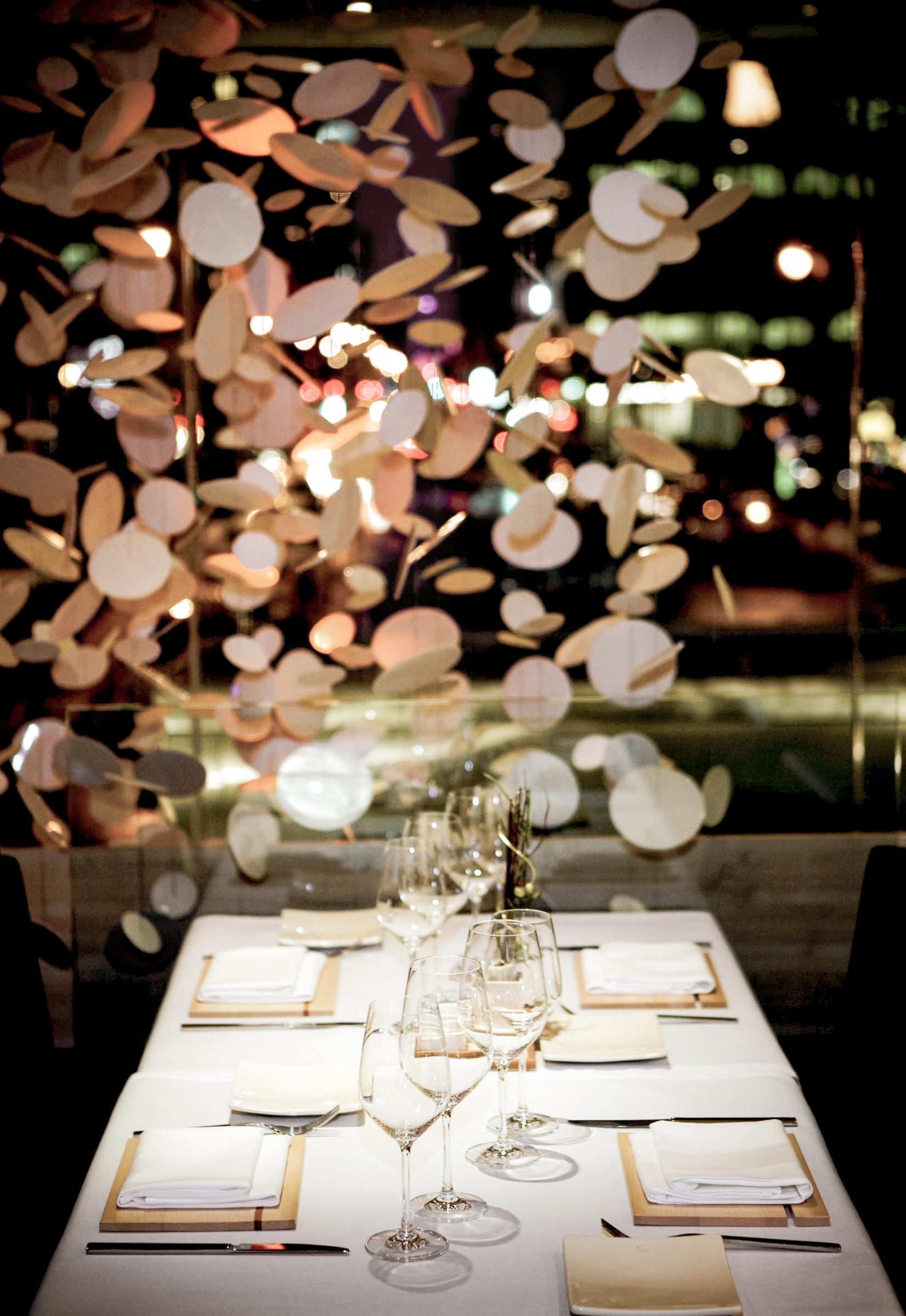 2010
Suzanne and Daniel's son, Raphaël Vézina returns to Quebec with his BTS (Higher Technological Baccalaureate) in catering, obtained at the Lycée Hôtelier Paul Augier in Nice. As passionate about gastronomy as his parents, he takes charge of the Montreal restaurant, which he heads for 2 years, before moving on to the Quebec City kitchen.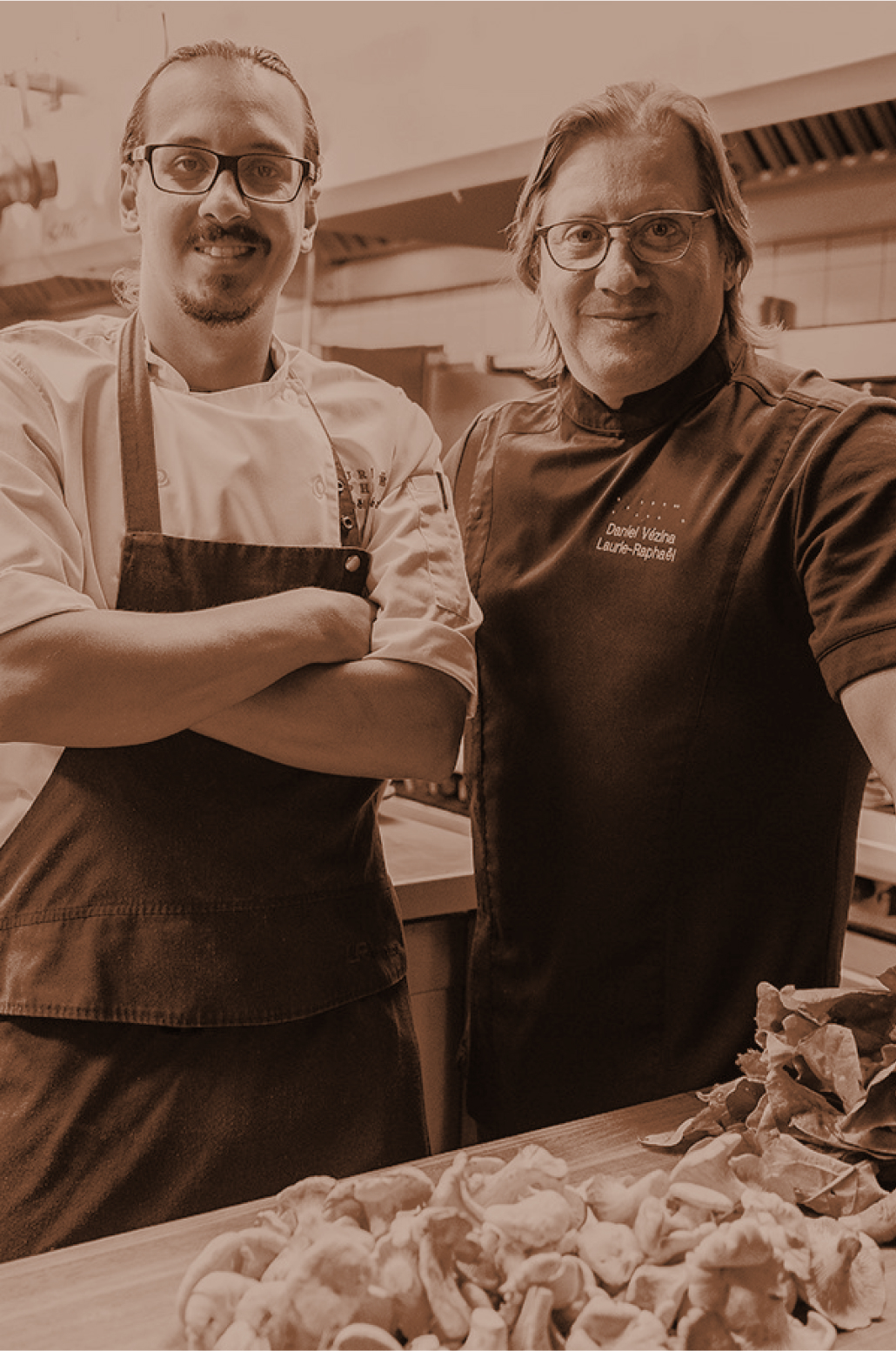 2016
It's Laurie-Alex's turn to get involved in the family business, alongside her brother. The two young co- owners renovate and rethink the Laurie Raphaël, which consolidates its reputation with gourmet customers in Quebec and elsewhere.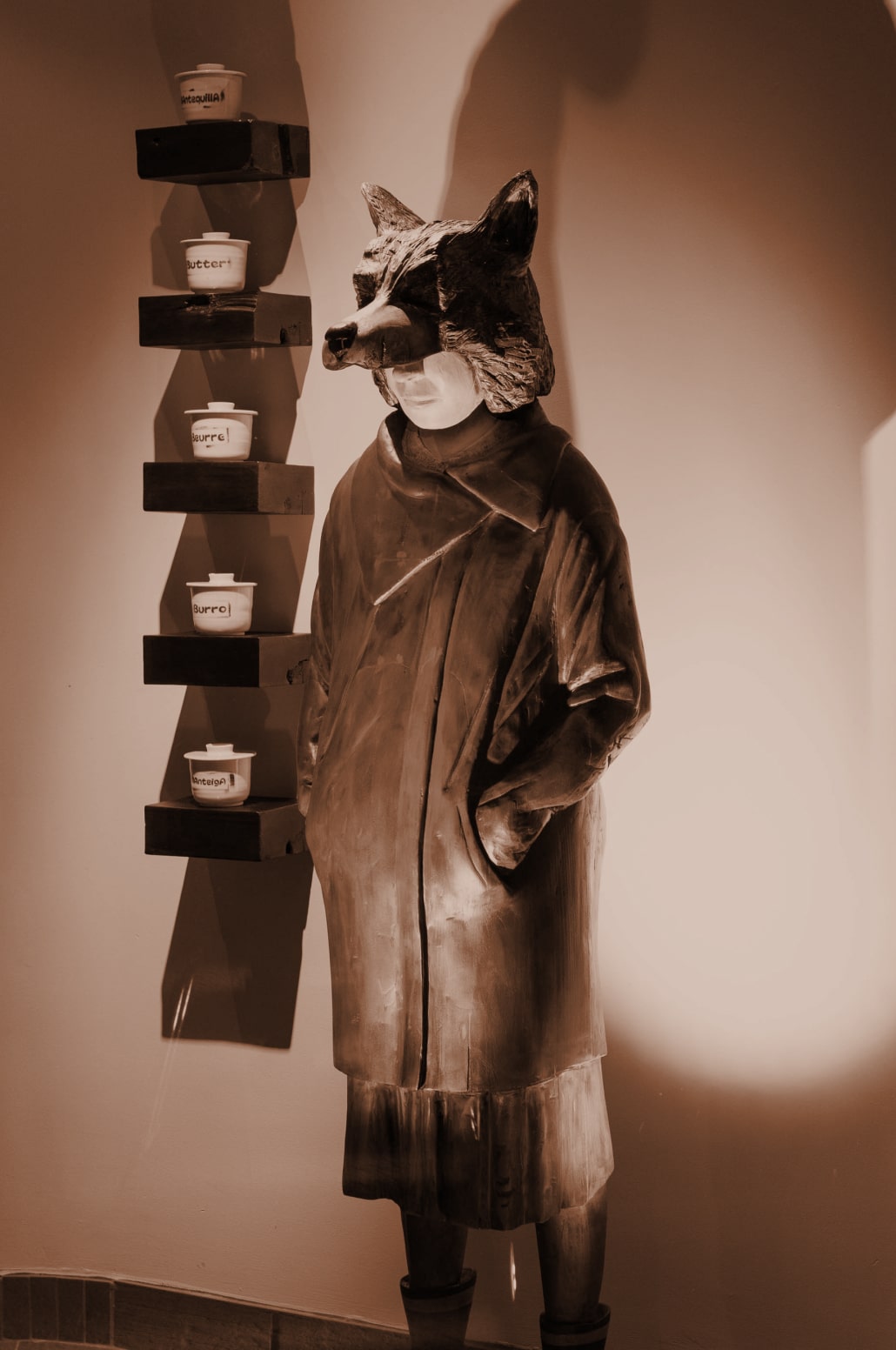 2021
A family united by the same passion.